Print This Post
Careers Services University of Warsaw invite to the workshop:
New Age of Recruitment
You will have a chance to learn how to recruit using social media and how you can build your own brand visibility on line. Come and check if what we do, may be interesting for you in career perspective! The workshop will be conducted by two English – speaking employees with EMEA recruitment experience.
Thursday, November 23, 3.00 p.m. – 5.00 p.m.
in the hall number 1.025 of the Faculty of Modern Languages, Dobra 55
You can register by email: biurokarier@adm.uw.edu.pl
See you soon!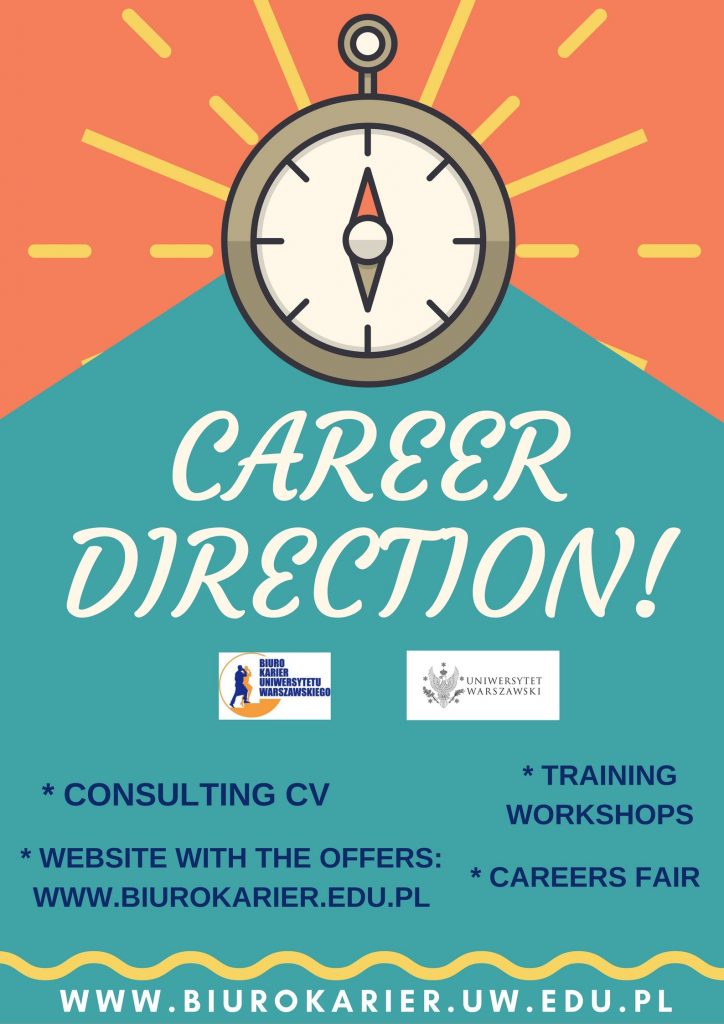 ---
Data publikacji: 16 listopada 2017